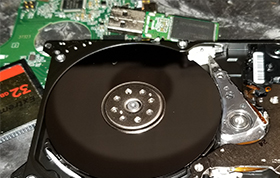 Data-Recovery is one of our Specialty.
we do Data-Recovery from bad hard drives, deleted, formatted, dead flash drives and more.
Data-Recovery can be so expansive but with us that is not a problem. we offer great prices for data recovery, and if we do not get your data you pay ZERO $$
MM TECH DOCTOR will also give you some tips on how to prevent data loss.
Here are some of the tips to prevent data loss:
Always, always and always backup your data. its always good to have set of copies
backup to external hard drive, flash drives and to Cloud.
do not let your phone, computer to run out of space- keep maintaining your device and your data, for example we always take pictures on our phones and we think that they will be safe if just leave them on the phone. but phones have limited space, and if we reach that limit the phone will get slow and it might corrupted the data
do not move your computer while it is on, always save your work then shutdown your computer before taking it anywhere.
keep your computer safe from malware and worms and other harmful programs
keep your computer or device away from wet areas, food and drinks
Feel free to get in touch with us to help you with your data and your devices
her is some of the data recovery work Flash drive