why we are the Best & Affordable computer repair?
We offer the best computer repair on both laptops and desktops. The key to our PC repairs is understanding the problem and the needs of our customer's computer problems. The second thing we do is make sure the customer understands the issues they face with their hardware and software. We determine which customer's issue comes from and make sure the customer is completely satisfied when they leave. our goal is always to give you the best solution for your desktop or laptop.
repairs sometime is needed to due hardware or software issues. software issues could happen because of installing or downloading untrusted software, compatibility issues with hardware, or OS corruption due to software updates or hardware failure.
hardware issue on the other hand can be related to physical damage or overheating issues. 
physical damage is not the only way that can make your computer stop working. Age and lack of maintenance can cause computer problems and issues.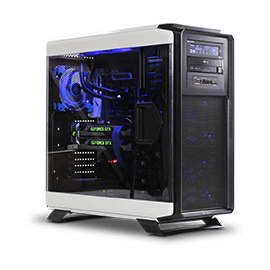 Repair covers all issues related to hardware and software.  
some of the hardware will fall under mainboard or logicboard repair.  any data related issue will fall under the data recovery service
we do affordable PC repair on both laptop and desktop
What should you do to prevent these issues?
Computer shop sometimes can be expensive and following  these steps will help you from having computer problems
Cleaning your computer from dust and keeping dust free (Maintaining). Keeping your computer dust free will extend the life of the computer components. How, when computer components are free from dust, it will keep the airflow nice and cool and that will prevent the system from overheating.

Turn off your computer more often. Turning off your computer helps the computer to cool down and extend its life of it.  Keeping your pc or laptop on all the time without using it will waste the life of your computer

Keep your computer software and OS updated to date.  Doing that will prevent your computer from having software corruption and software bugs

Having a proper

Anti-Virus and firewall

running all the time. We have partnered with an anti-virus company to give you cheap yearly subscriptions at a discount compared to buying it from a store or their main website. Call us for more information.
Sometimes even doing all of that, your computer can still run into issues. We will help you solve your computer problems and give you some tips if possible to prevent the issue and more pc repairs.
If you are looking for computer repair technician experts for both Mac and Windows, then you have come to the right place.
We are one of the Top 3 computer service providers check us on three Best rated
some of computer fix troubleshooting methods
Reboot
Check Connections
Look for Program Updates
Close Background Tasks
Clean Up Your Hard Drive
Run an Antivirus Program
You can also try to determine what caused the problem you are having and check all of the cables. If you're still having trouble, you can look up are computer troubleshooting page